Research report: 2023 Gartner ® Top Strategic Technology Trends for 2023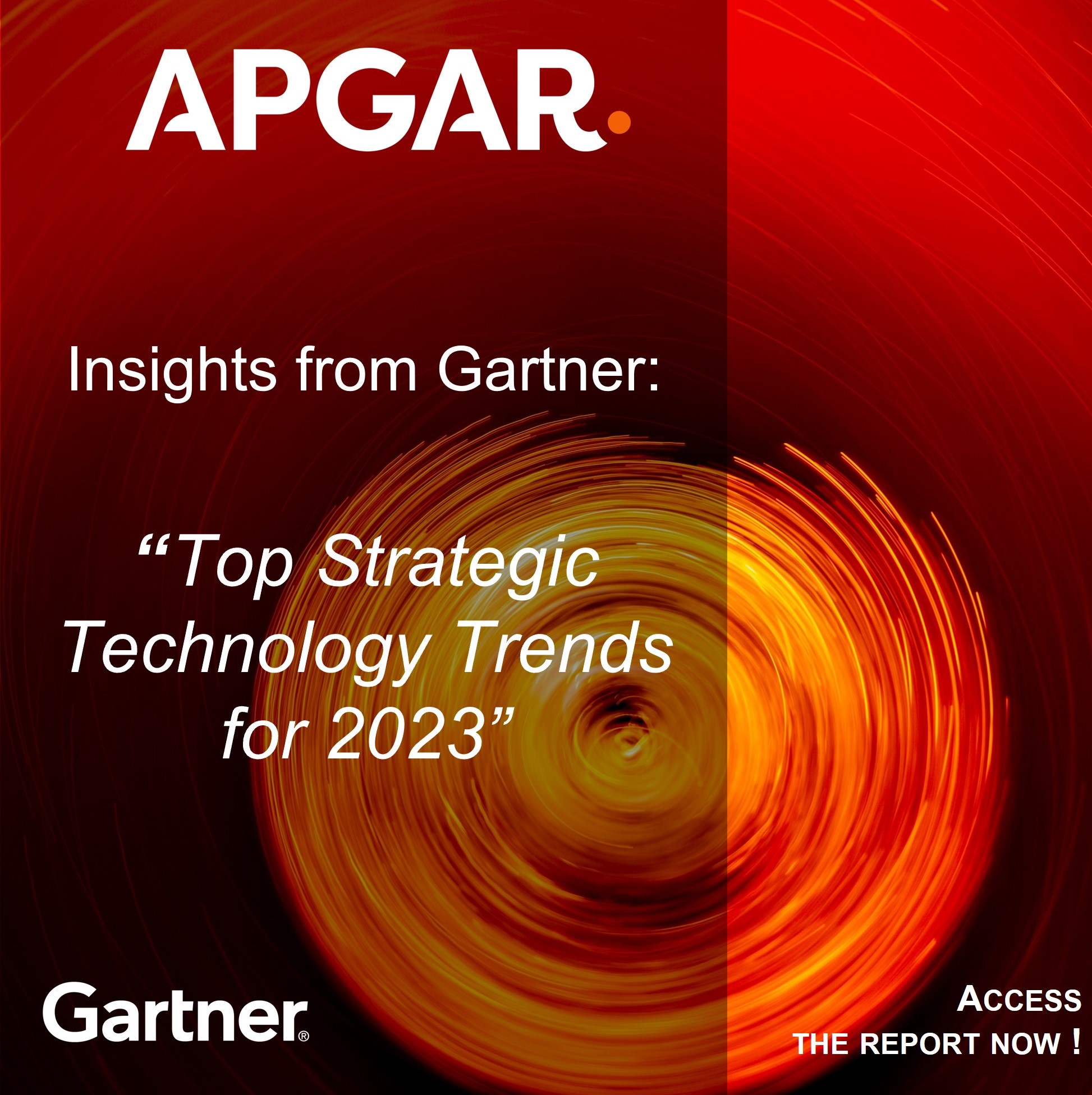 Research report: 2023 Gartner ® Top Strategic Technology Trends for 2023
According to Gartner, "The impact of the pandemic and global countermeasures have led to a persistent change in the way of working. Geopolitical turmoil is adding extra pressure and requires us to prepare for economic turbulence. This turbulence will impact all businesses, from small companies to large enterprises.
Lack of resources throughout supply chains and polarizing economic regions are already triggering more regulations and high inflation. Inflation is the main reason why organizations are revisiting investments to protect operating margins. At the same time, organizations must attract and retain talent in differentiating digital capabilities, while optimizing business operations in light of a potential recession. They must also satisfy the demand for hybrid working settings.
As an IT leader, you can help your organization to thrive despite economic turbulence by using the right opportunities, which include some of Gartner's top strategic technology trends for 2023."
#optimize #scale #pioneer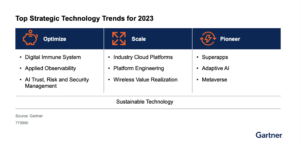 Disclaimer
Gartner, Top Strategic Technology Trends for 2023, Gilbert van der Heiden, David Groombridge, Bart Willemsen, Arun Chandrasekaran, 17 October 2022.GARTNER is a registered trademark and service mark of Gartner, Inc. and/or its affiliates in the U.S. and internationally and is used herein with permission. All rights reserved.