Apgar:
first and foremost
a state of mind!

When you combine passion, curiosity and commitment, everything is possible! At Apgar, our values lie at the heart of our success. To allow everyone to find their own balance. To ensure our projects are the embodiment of excellence. To maintain the highest levels of customer satisfaction. Welcome to Apgar.
Commitment, Excellence, Partnership, Ethics
Much more than just a statement of intent, Apgar's four core values are the foundations of our know-how and personal skills. They represent our daily actions, both internally and with regard to our clients and partners. These values help us to stand out on the market, they engage our employees and ensure a stimulating and welcoming workplace.
Flexibility on three levels
.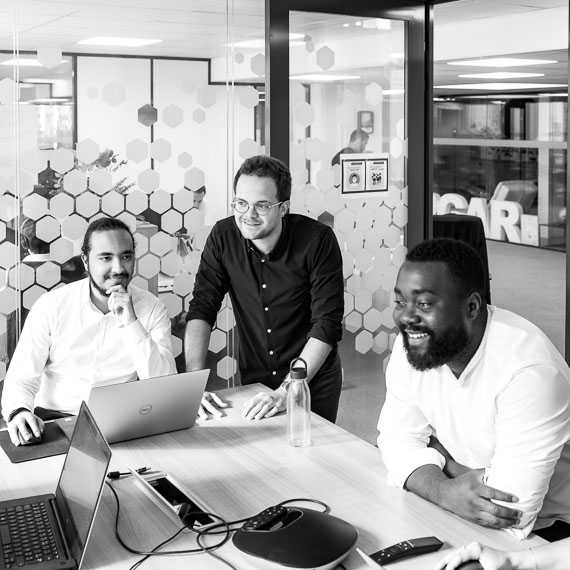 In the office, at home… and internationally!
At Apgar, flexibility is more than just a promise! It is shown firstly by the high degree of flexibility on offer when choosing your workplace. In the office, at home… elsewhere, it's your choice, based on your professional requirements and your personal organisation. Internationally? Yes, of course! We are present in several countries, and many employees have already taken the plunge!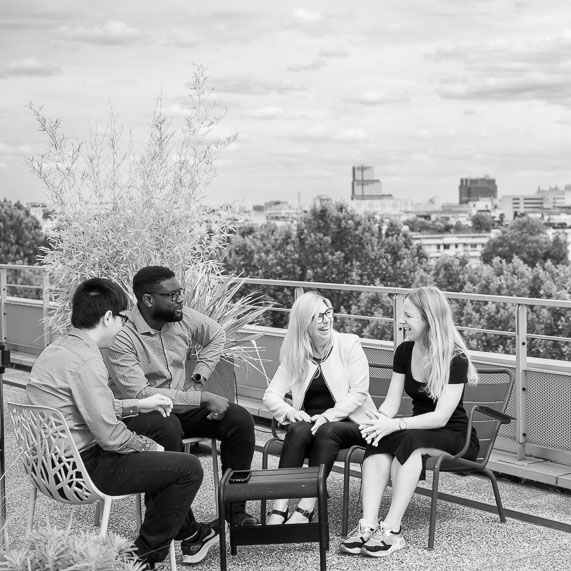 Everyone's biorhythm is different
Since no-one knows better than you when you are at your most productive, Apgar allows you to organise your working hours as you see fit… as long as it's compatible with your colleagues and clients, of course!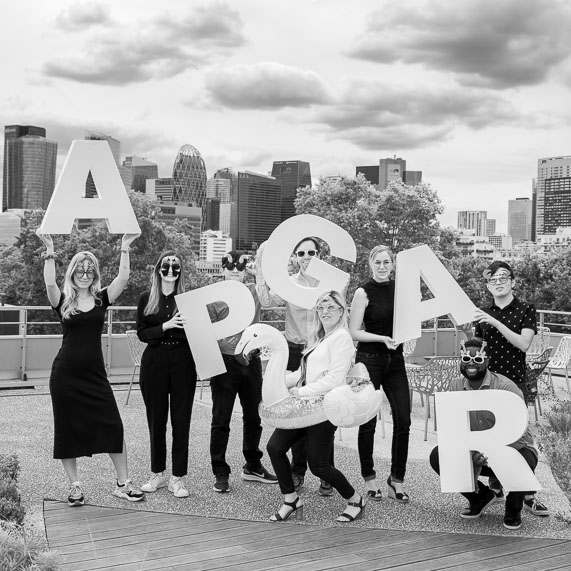 A future all mapped out? No thanks!
What if you were to take control of your destiny? At Apgar, career paths are built based on inspiration. Becoming a manager or an expert is not an end in itself, you have to really want it. So take control of your career and impress yourself!
Aim for operational excellence
.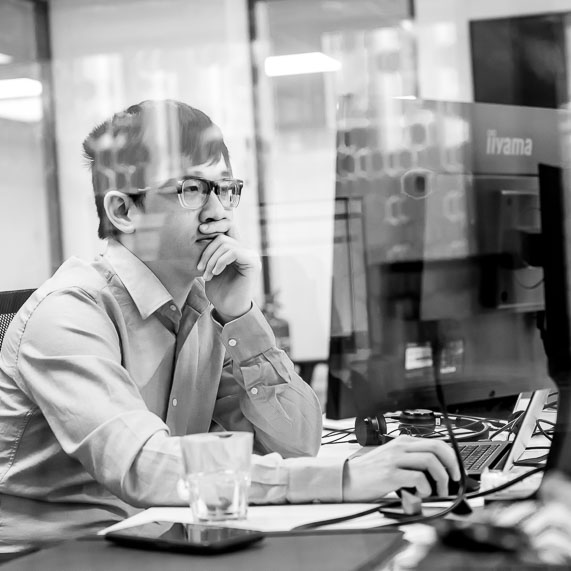 Training and coaching, two keys to success
Although Apgar is renowned for its level of expertise, this is also due to its teams' access to an advanced professional development programme. This includes in particular a subscription to the publications of a leading company in innovative expert research, and unlimited access to a platform with a variety of e-learning courses. Apgar's managers and experts continue to play a central role throughout the projects and beyond, to support and develop the skills of employees throughout their professional careers.
Apgar is hiring!
Do you love data? Do our values resonate with you? Find out more about our available positions and join us!