Augmented Data Management

Data management is changing, with increasing automation and a more preventive approach. Augmented Data Management, driven by advances in artificial intelligence and automation, aims to redefine data management by providing new support for decision-making, facilitating trend detection and data cleansing, and above all, automating repetitive tasks. Augmented Data Management doesn't just rework data management; it optimizes it. AI sorts, cleans and normalizes data, creating a reliable basis for strategic decision-making. At the same time, the integration of AI into data governance offers a proactive and precise approach, guaranteeing compliance, security and transparency. At the heart of this Data Management transformation, APGAR introduces Data Stewardship as the first facet of our global approach. Optimize your data management and improve the decision-making process with Augmented Data Stewardship. This advanced tool integrates seamlessly into your existing MDM (Master Data Management) or Catalog technologies, providing unrivalled support for data stewards. Augmented Data Stewardship is your gateway to a world where data management becomes effortless, enabling you to make informed decisions with confidence. Embrace the power of AI and revolutionize your data management journey today.
Elevate decision-making with Augmented Data Stewardship
.
Overcoming Data Management Challenges
When it comes to data management, we face challenges that can hamper operational efficiency and decision-making within companies. However, these challenges are also accompanied by considerable opportunities, thanks to the adoption of artificial intelligence (AI) and automation. Here's how Augmented Data Management, powered by these technologies, can solve these problems and deliver significant benefits:
Artificial Intelligence and Automation: The integration of artificial intelligence (AI) and automation into data management has been a major trend in 2021. These advances will significantly reduce manual workloads, freeing teams to focus on higher value-added tasks, such as data analysis and strategic decision-making.
Improved Data Quality: The use of AI to improve data quality has had a significant impact on the reliability of information used for decision-making. AI algorithms will enable data to be cleaned, de-duplicated and validated more accurately, ensuring that decisions are made on the basis of accurate, high-quality data.
Strengthening Governance: Thanks to AI, data governance has become more proactive and precise. Companies have been able to ensure compliance with ever-changing regulations through automated monitoring and more effective access controls. Ultimately, this will help reduce and better measure risks, while reinforcing confidence in data.
Simplified Integration: AI has simplified the data integration process by automating complex tasks. This has resulted in a unified view of data from different sources, making it much easier to analyze and generate actionable insights.
Trend detection: AI has enabled companies to detect valuable trends within their data, opening up new business opportunities. The ability to extract mappings from vast datasets and metadata gave a competitive edge.
Automation of Repetitive Tasks: The automation of repetitive tasks has dramatically improved operational efficiency. Teams could concentrate on more strategic activities, while tedious tasks were handled automatically.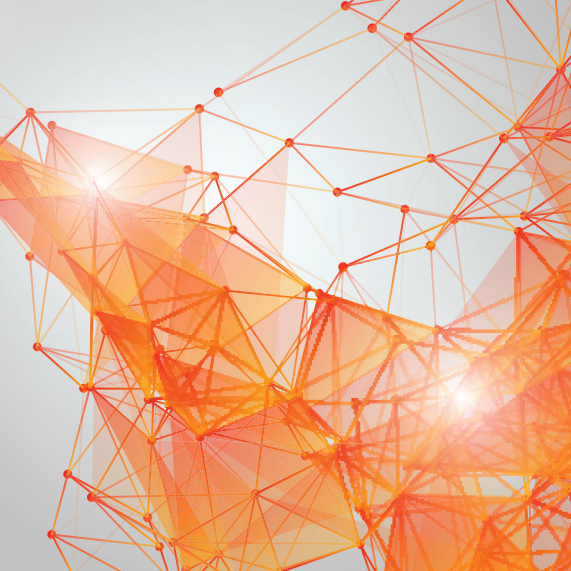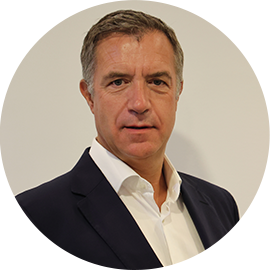 "Data accuracy is crucial for decision-making, and our solution ensures precision at every step. Augmented Data Stewardship empowers data stewards to confidently update and comprehend data, leading to better insights and outcomes."
Mário DUARTE
Business Director, Head of AI & Advanced Analytics
A Comprehensive Approach to Augmented Data Stewardship
.
Empowering Efficiency and Insights for Data-Driven Success
We provide a comprehensive solution that streamlines data handling, integrates diverse data types, and enhances decision-making. This achievement results in improved operational efficiency, valuable data insights, and faster time-to-market.
By amplifying the value of A.I., we empower businesses to overcome data management challenges, enhance data-driven decision-making, and stay ahead in the dynamic and data-driven world. Augmented Data Stewardship offers the perfect blend of technology and simplicity, revolutionizing data management practices for success.
4 Steps to Implementing Augmented Data Stewardship
Free of charge use case discovery workshop and offer preparation with risk sharing
Solution set in your cloud environment with integration with LLM that ensure the privacy of your data and content.
Integration with your Data Management platforms (currently Master Data Management and data Governance)
Training and Workshops
Overall, the implementation approach aims to deliver a tailored solution that addresses the customer's specific data management needs, enhances operational efficiency, and empowers data stewards with advanced capabilities.
Questions about our offering or solution? Remarks to share?
Mário is available to advise and support you across your Augmented Master Data Management project.
Mário DUARTE Business Director, Head of Augmented Data Management