[Event] Sommet de la Transformation Durable 🌱🌿
[Sommet de la Transformation Durable PARIS]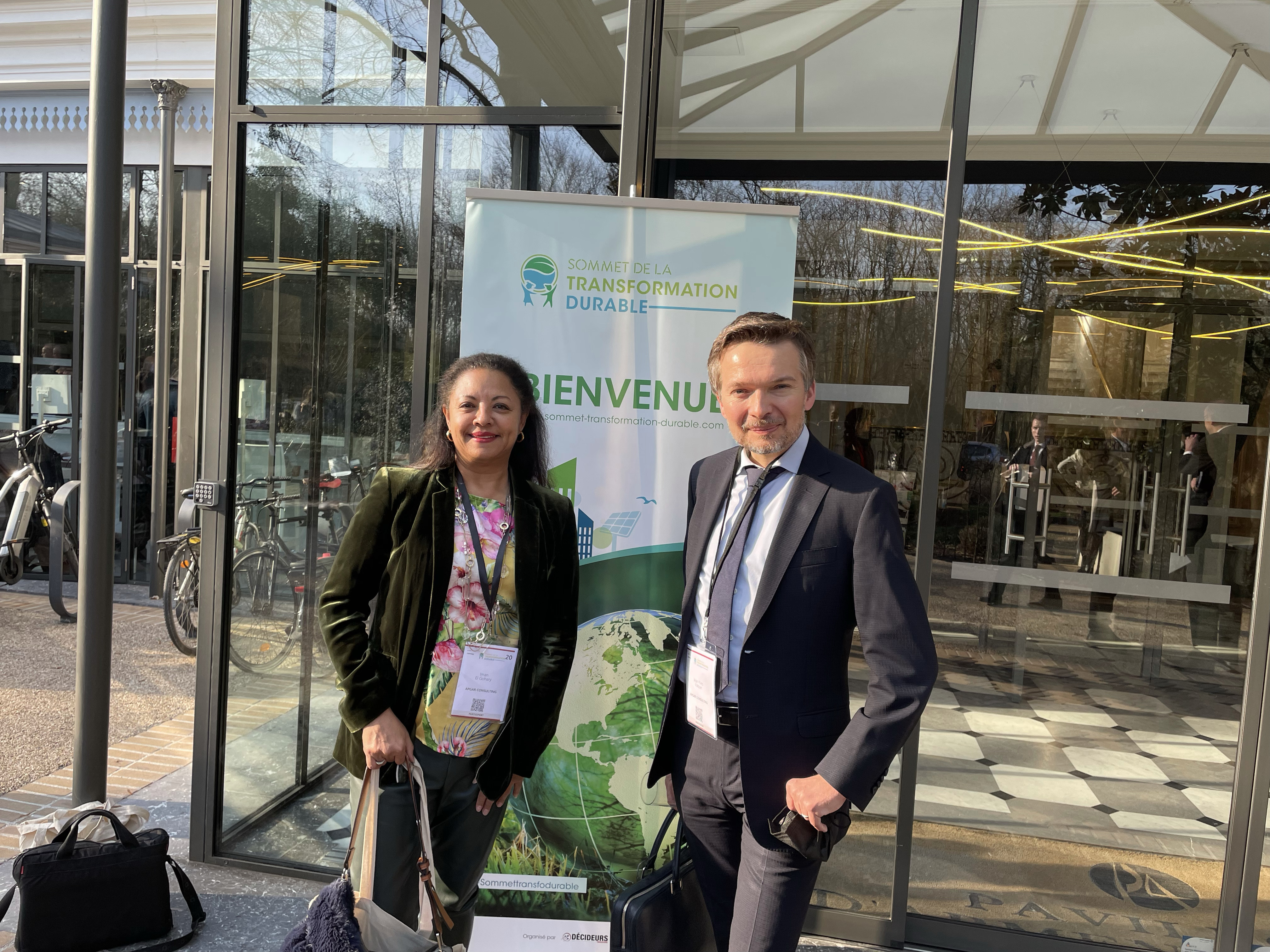 🌍 Live with Iman El Gohary and Jean-Yves FALQUE from The "Sommet de la Transformation Durable" organized by Leaders League at PAVILLON D'ARMENONVILLE, #Paris.
Together, we are better with the #sustainable transition to think about tomorrow' #future.
💡Let's meet and talk with decision makers and business leaders on issues related to sustainable development.