Networking cocktail APGAR x DataGalaxy x Kensu 🍸
👀 A glimpse into our networking event with @Data Galaxy and @Kensu! 📸
We had a fantastic time at our recent cocktail event, where industry leaders gathered to connect, exchange insights, and celebrate innovation in data management.
A big thank you to our partners @Data Galaxy and @Kensu and to all the participants for their constructive exchanges and valuable contributions to the event's success.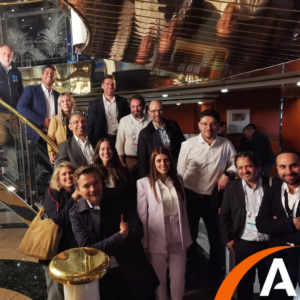 Together, we're driving the future of data-driven solutions!💡
📳 Stay tuned for more updates and upcoming events as we continue to empower organizations to unlock the true potential of their data.