Management Control Assistant - Lebanon
Ref : LBManagementControlAssistant120
Byblos | Management Control Assistant | Junior
Controlled growth with strong ambition
180

10

countries around the world

10%

of our clients are in the Fortune Global 500

30%
We'll tell you everything
.
Your mission goals will be:
Manage consultants' allocation on projects and fulfill allocation requests.
Supervise consultants' timesheets to ensure that they are submitted on time and that all activity is recorded and billed where necessary.
Manage internal subcontracting of activities and ensure that the intercompany billing process is completed in a timely manner.
Coordinate with project managers to forecast project revenue for current year, assist with the development and evaluation of budgets vs actual production and oversee monthly evolution of project revenue.
Conduct admin reviews with project managers and support them in maintaining and updating project information.
Monitor ageing of client and intercompany receivables and escalate where needed to ensure timely collection.
Maintain internal controls around project management and administration, billing and collection as per department objectives.
Monitor period closing on the ERP.
Prepare reports upon request from Group Operations / Finance.
We guarantee a team development process and the implementation of a personalized follow-up for your career progress. We will be keen to provide you with an appropriate framework to help you evolve with serenity.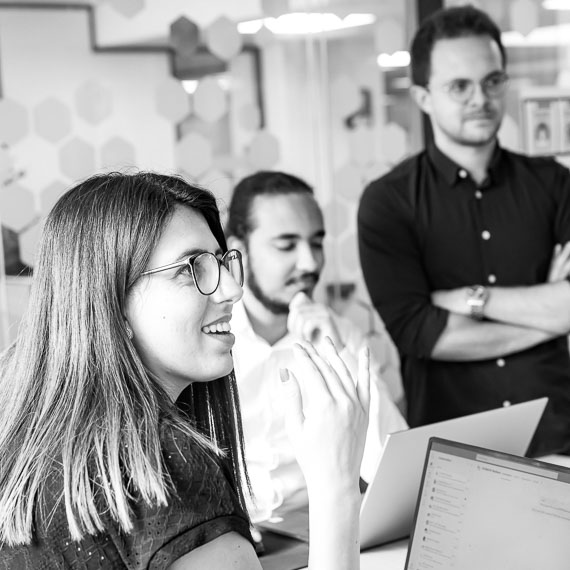 As such, you will benefit from:
Operational support from a more senior profile to help you carry out your assignments.
Dedicated training path to guarantee your career development and knowledge enhancement.
Personalized coaching in order to work on your positioning and your medium and long-term development within the company's structure
A competitive salary paid in fresh USD
Your profile:
Bachelor degree in accounting or any related field.
Proven experience in an administrative or accounting position.
Familiarity with basic accounting principles.
Time management skills
Excellent verbal and written communication skills.
Ability to multitask and remain motivated and positive.
Commitment to working efficiently and accurately.
Advanced knowledge of spreadsheet processing tools (MS Office Excel etc.)
Good command of English and French both oral and written.
Do not hesitate to apply if you are a dynamic, enthusiastic and curious person. You will join a pleasant, benevolent and fraternal working environment…
Future Apgarians, we are waiting for you!
What Apgarians say
Daily life at Apgar? It's our employees who praise it most. See what they say.
OK, great. This job is made for me.
Do you see yourself in the profile sought for the mission? Don't wait to send your application.
Can't find what you're looking for?
Can't find the job you're looking for among our current offers? This job offer is perhaps being written, or may correspond to a brand new need. Contact us today: We always study all applications carefully.