Finance Officer - Lebanon
Ref : LBFinanceOfficer120
Controlled growth with strong ambition
150

9

countries around the world

10%

of our clients are in the Fortune Global 500

30%
We'll tell you everything
.
Globally
Receive budget estimates from business units and follow-up until all budgeting information is received.
Examine budget estimates received for completeness, reasonableness and conformance with approved business plans and budget assumptions.
Compile consolidated budget for the group.
Monitor budget execution by approving budgeted purchases, controlling budget-actual variances and obtaining justifications for variances.
Maintain costing analysis for various activities.
Update pricing list for billable services and propose cost allocation principles.
Monitor internal billing within the group's entities.
Coordinate with the accounting team to ensure reported figures are timely, accurate and reliable.
Detect financial performance trends and recommend improvement opportunities.
Prepare consolidated financial statements (P&L, balance sheet) for the group.
Prepare feasibility studies and financial analysis and report on key metrics upon request.
Perform other tasks as assigned by management.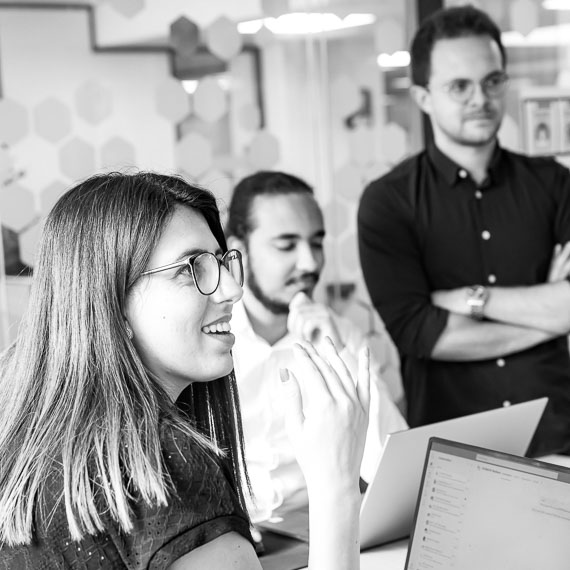 Required profile
Higher education (Bachelor or master's degree) in Finance or related major.
Good knowledge in accounting and IFRS. CMA is a plus.
Excellent record keeping skills.
Excellent written and verbal communication skills.
Work comfortably under pressure and meet tight deadlines.
Superb computer literacy with know-how in MS Office.
Remarkable organizational skills.
Detail oriented.
Strong Ethics and reliability.
Full professional proficiency in English. French is a plus.
A minimum practice of French is needed.
Do not hesitate to apply if you are a dynamic, enthusiastic, and curious person.
You will join a pleasant, benevolent, and fraternal working environment…
Future Apgarians, we are waiting for you!
Practical considerations
Start date: as soon as possible
Salary: depending on profile
Location: Lebanon
Benefits
Operational support from a more senior profile to help you carry out your assignments, especially during your interventions on client projects
Dedicated training path to guarantee your career development and knowledge enhancement.
Personalized coaching in order to work on your positioning and your medium and long-term development within the company's structure.
A competitive salary paid in fresh USD.
What Agparians say
Daily life at Apgar? It's our employees who praise it most. See what they say.
OK, great. This job is made for me.
Do you see yourself in the profile sought for the mission? Don't wait to send your application.
Can't find what you're looking for?
Can't find the job you're looking for among our current offers? This job offer is perhaps being written, or may correspond to a brand new need. Contact us today: We always study all applications carefully.