Finance Manager - Lebanon
Ref : LBFinanceManager170
Byblos | Finance Manager | Senior
Short Description
As a Financial Manager, you will be responsible for the financial well-being of all Apgar entities. You will be working on developing strategies and plans for the organization's long-term financial objectives, produce financial reports, and manage financial activities of all types of accounts.
This job is for you if...
Controlled growth with strong ambition
150

8

countries around the world

10%

of our clients are in the Fortune Global 500

30%
We'll tell you everything
.
Globally
Reports to the group's CFO
Oversees all finance activities for the Group (HO and its daughter entities) and is responsible for: consolidation & reporting, business controlling, financial controlling, finance operations (including receivables management/payables management & treasury), tax compliance, procurement
Works with the top management on the strategic vision including fostering and cultivating stakeholder relationships, as well as assisting in the development and negotiation of contracts. Ensure as well that any critical areas is highlighted to the top management well in advance so that all possible steps are taken to avoid the unforeseen eventualities
Is involved in feasibility studies for new projects/products/investments.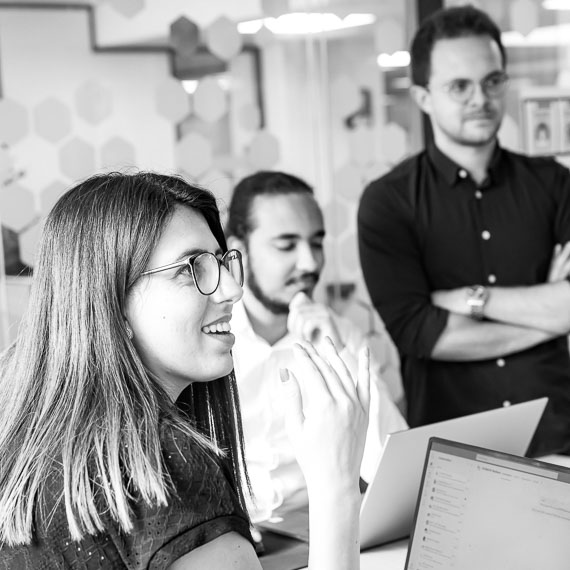 Consolidation & Reporting
Is responsible for consolidating the Group's results for monthly reporting purposes.
Business Controlling
Works along different departments and business lines to set the budget of the coming year.
Is responsible for business controlling of all entities:
Performs a variance analysis, each month, comparing actual results to budgeted ones, while challenging the accounting teams and asking for adjustments/modification of their financials when applicable
Performs analysis over the performance of the entities based on:

KPIs relevant to the business and agreed with top management
Profitability and cash flow monitoring

Capital Expenditure: ensures adequate justification of and control over capital expenditure requests
Performs reforecasting of Full Year results on a monthly basis, along with the entities' management, based on Year-to-Date performance and any new wins/losses versus Budget to be expected for the upcoming months
Financial Controlling
Is responsible in training the Finance Unit and other staff on raising awareness and knowledge of financial management matters.
Implements corporate financial policies and procedures and ensures compliance with local regulations.
Handles the monthly closing of the different entities and makes sure the books are closed in accordance with IFRS standards, and local standards. Is in charge of:
Internal and External Audit
Balance sheet compliance
Statutory compliance
Legal entity maintenance
Is responsible for the management of recharges and allocations between entities.
Finance operations
Is responsible for finance operations in the different entities, namely overseeing of:
1. Accounts payable, payment management and suppliers issue resolution:
Management of issues relative to payables
Reporting, control & audit
Review, control and challenge of business expenses
Supplier relationship management and Suppliers reconciliation
2. Accounts receivable, billing and overdue issue resolution:
Customers Credit Management
Aging list
Preventive collection
Advances allocation
Intercompany conciliation
Credit note conciliation
Billing
Overdue management
Credit control
3. Bank day-to-day relationship management:
Oversight and processing of bank payments
Cash forecasting
Banking administration on local accounts
Urgent payments processing
Administration of Company Credit Cards
Local relay for bank requests
Tax responsibilities
Is responsible for all tax compliance filings, including corporate income tax returns;
Takes responsibility for transactional taxes (GST, VAT, State tax etc). Ensure robust controls are in place;
Ensures local transfer pricing documentation requirements are met;
Ensures local tax accounting of direct taxes, including calculating and uploading tax charges, current and deferred taxes, tax accruals and tax receivables, ensuring tax is properly reflected in local statutory accounts;
Performs quarterly update of tax risk provision for direct and indirect tax risks;
Monitors local tax changes that could impact APGAR and flag significant changes to the top management;
Coordinates local tax audits, tax disputes and tax litigation;
Supports the top management in identifying and implementing measures to reduce tax (mergers, FX, dividend distributions, etc);
Flags any identified tax risk or uncertainty and tax saving opportunity to the top management.
Skills required
Higher education (Bachelor or master's degree) within finance and/or accounting with minimum 7 proven years of experience as Financial Manager;
Professional qualification such as CFA/CPA or similar will be considered a plus;
Knowledge in accounting, SFAS rules;
Full professional proficiency in English is required. French is a plus.
Required profile
You give attention to details, and you want to invest on a mission that requires curiosity, adaptation, autonomy and good relationships.
Your ability to work in a team and your analytical mind will allow you to succeed in this mission.
You want to invest on a mission that requires curiosity, adaptation, and good relationships.
You are rigorous, your ability to work in a team and your analytical mind will allow you to succeed in this mission.
Do not hesitate to apply if you are a dynamic, enthusiastic, and curious person.
You will join a pleasant, benevolent, and fraternal working environment…
Future Apgarians, we are waiting for you!
Practical considerations
Start date: as soon as possible
Salary: depending on profile
Location: Lebanon
Benefits
Operational support from a more senior profile to help you carry out your assignments, especially during your interventions on client projects
Dedicated training path to guarantee your career development and knowledge enhancement.
Personalized coaching in order to work on your positioning and your medium and long-term development within the company's structure.
A competitive salary paid in fresh USD.
What Agparians say
Daily life at Apgar? It's our employees who praise it most. See what they say.
OK, great. This job is made for me.
Do you see yourself in the profile sought for the mission? Don't wait to send your application.
Can't find what you're looking for?
Can't find the job you're looking for among our current offers? This job offer is perhaps being written, or may correspond to a brand new need. Contact us today: We always study all applications carefully.